How to get rid of Atom Ransomware from your computer
Atom is a ransomware developed by the same authors of old and well-known Shark ransomware. However, Atom is an improved version and it is spread on the darknet as RaaS (Ransomware as a Service). So, anyone who has any knowledge about computers can get it and start spreading and infecting innocent users. The RaaS works as follows: operator gets 80% of the revenues while the 20% goes directly to the developers – a new approach to business model of ransomware. Also it makes Atom very dangerous, since it has massive popularity among cyber criminals who are trying to spread it via emails, fake websites, torrents and even bundling with some freeware programs, which are often hosted on unofficial websites.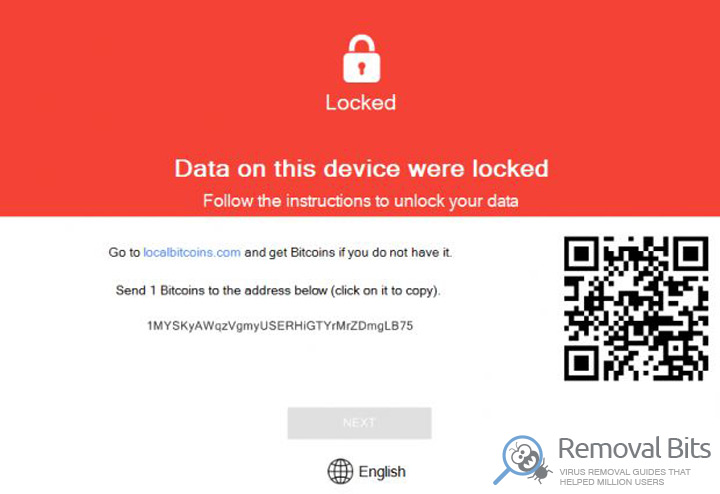 Under the new Atom name hides all the same Shark ransomware. Once installed on user's computer it will find and encrypt all of users' files and the demanding message will appear on the screen. What makes it very dangerous is that the system code of the ransomware is updated almost on daily basis making it invisible for antiviruses even with updated virus signatures data base. Every novice cyber-criminal can also build its own version of Atom ransomware with the tools provided RaaS package. The security experts write that the builder not only generates custom payload, but also assigns unique ID to each malicious campaign, so the malware operators can enter the ID on Atom website and check the stats and revenues on control panel.
If you don't want to get infected with Atom ransomware, we strongly recommend to do not open suspicious emails with attachments, even if it's not in your spam box, but you see that the sender is unknown and the message is suspicious. The most popular way of distribution of Atom ransomware is via spam emails with the text "Look is it your photos?" or "Please find out in attachment my resume". The file in attachment might have MS-Word icon but the extension may differ from .exe to .srt or any other. Anyway, ignore those emails. Also, make sure your antivirus is always up to date and fully working.
If you have been infected by Atom ransomware, don't pay the ransom in any case. First of all, by paying ransom you are encouraging cyber criminals to develop more and more ransomware and infect more innocent users. Secondly, there is no guarantees that you will receive unlock key for your files. Try restoring your computer to previous date, but before that it is highly recommended to clean it up with our automatic removal tool that will scan the whole system and remove all the threat found.
Atom Removal Instruction
Automatic Removal for Atom
Symptoms of Atom infection on your computer can be: computer crashes, unusual homepage or search engine on your browser, unwanted pop-up ads and advertising banners. We recommend to download our automatic removal tool. This removal tool has been tested for Atom threat removal and it is easy to use.
You are running:
Windows
.
This Tool is Compatible With:





For quick and easy removal of Atom threat, we recommend to download SpyHunter 4 removal tool. SpyHunter 4 by Enigma Software is an anti-malware utility certified by West Coast Labs Checkmark Certification System. Enigma Software has been awarded by various media sources such as CNN.com, USA Today, PC World and Forbes.com. Our tests have proved that SpyHunter 4 has one of the supreme detection and removal ranks for Atom.
Removal Atom with the help of technical experts
If you have difficulty to remove Atom threat by using an automatic removal tool or you have any questions, you can call our professional technical support and they will gladly help you.
Need help? Call us to get
expert technical support